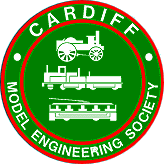 Cardiff Model Engineering Society
Video June 2009
Click on play arrow in each picture.
Then click on HD button in each picture for better quality
Click on link under each picture to go to U-tube, click on play and then HD to get full quality.
If U-tube is busy you might have to play it a second time to see a smooth version.
Open Day June 2009
Open Day June 2009
Open Day June 2009
Open Day June 2009
Open Day June 2009
Open Day June 2009
Open Day June 2009
Index